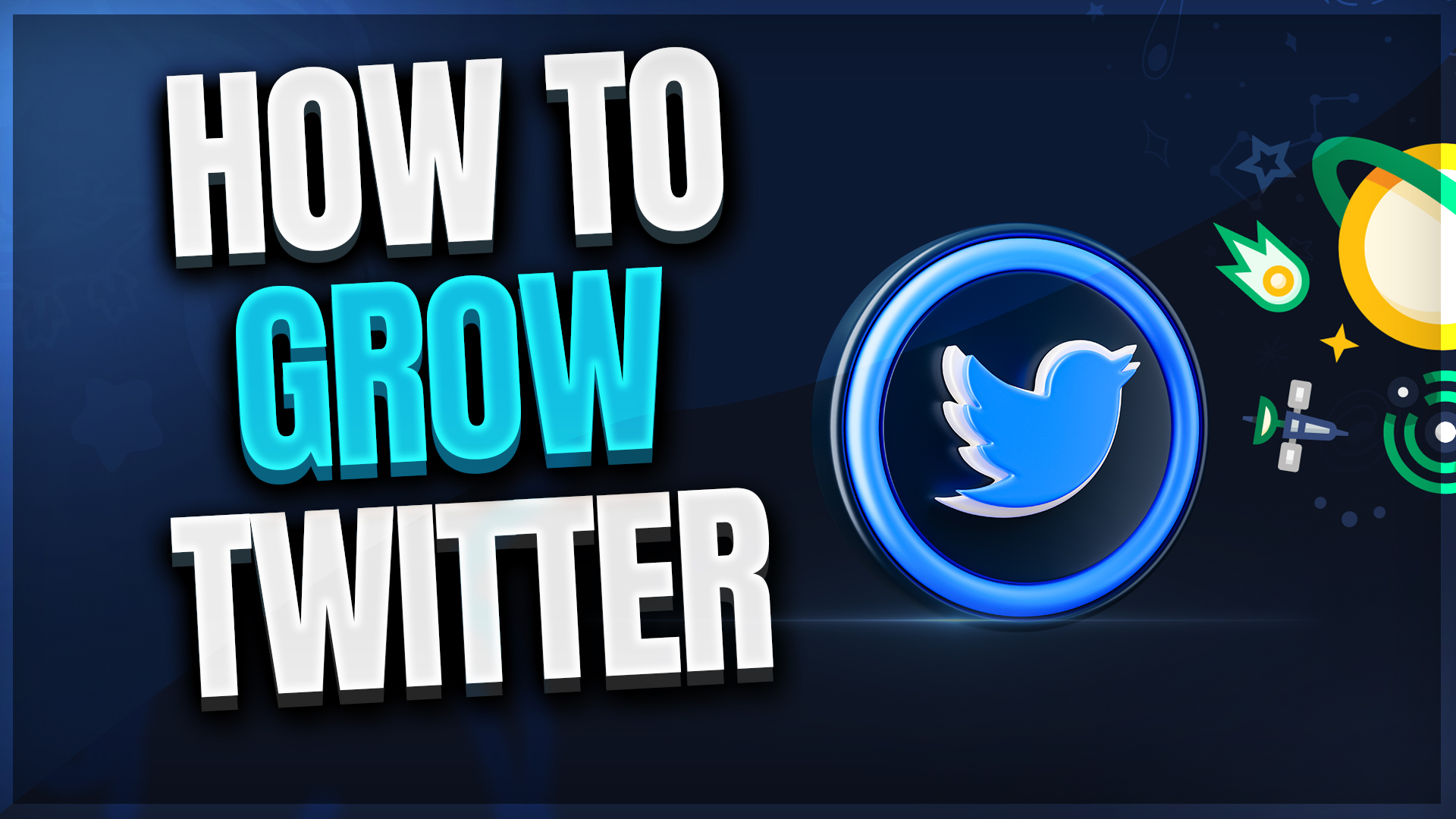 How to Grow Your Twitter Account Organically
Organically expanding your Twitter Account is an effective way to enhance your brand's online presence and attract more customers. It has numerous advantages, such as increased credibility, authority, influence, engagement with the content you post, and much more.
But, the organic growth of followers can be challenging without a marketing plan in place. Here are some top tips on how to do so and common errors to avoid.
1. Start a conversation.
The key to growing your Twitter account is not only increasing visibility but also cultivating a community with followers. This can be accomplished through various methods such as engaging with your followers in real time and building up the quality of tweets on your profile page.
One of the simplest ways to start a conversation on Twitter is by joining existing ones that are relevant to your niche. This is an effective way for getting noticed and increasing visibility without needing to invest any money or time into advertising.
You can locate these conversations by searching for hashtags and following people who share engaging content. Alternatively, you may wish to check out industry chats that take place regularly.
When engaging in a chat, it's essential to stay on topic and respond promptly. Furthermore, being polite and respectful shows your followers that you are an actual person who wants to engage with them.
Another essential tip when starting a conversation is to read the other person's Twitter bio. This can give you more insight into them and how your message might benefit them.
This can also provide you with ideas for tweets to post to your own followers. For instance, you might come across a tweet about an upcoming movie and think it would be beneficial to retweet it.
Similar to finding people with questions about your niche on Twitter, you can ask them to respond. This is an effective way of building relationships with followers and giving them a chance to tell you what they need and how you can best serve them.
2. Ask for retweets.
One of the best ways to expand your Twitter following is by receiving retweets from followers. This not only helps build your brand and reach a wider audience, but it also shows that other people find your content helpful.
HubSpot's "Science of Retweets" research shows that tweets that ask people to retweet your content receive 4x more retweets than those without such a request. This demonstrates your appreciation for their opinion and desires for them to help spread your message.
Another effective way to gain retweets is by sharing content from other people and organizations. Doing this can provide your Twitter timeline with a diverse array of perspectives that you might not have thought of on your own.
One way to express your support is by retweeting a tweet from an organization that aligns with your values or interests. For instance, if you run a nonprofit, perhaps retweet the latest blog post from another nonprofit similar to your own.
Similarly, if you attend an event, tweet about it to share your impressions and takeaways from it. Doing this can help expand your following and allow for connections with people who otherwise wouldn't have had the chance to meet in person.
Finally, you can also celebrate your business' milestones by tweeting about them. This is an effective way to demonstrate that your business is progressing and making significant strides, helping increase customers' faith in you and what products or services you offer.
3. Pin your best tweets.
Pining your best tweets is an effective way to boost engagement and visibility. It works similarly to sticky notices on forums and message boards, where people can quickly view your updates without having to scroll through your entire profile page.
If you want to expand your Twitter following, this is an essential strategy to employ regularly. Not only will it boost retweets and followers, but it will also allow you to stand out from competitors.
First, decide which tweets you want to pin to your profile. To do this, open a web browser and sign in to your Twitter account. From there, click on your profile from the left sidebar, followed by "Tweets".
Pin tweets are an effective way to highlight popular content that receives lots of engagement. Furthermore, they demonstrate social proof - something essential for influencers.
One of the best ways to promote a pinned tweet is by including hashtags. Doing so makes it simpler for people to locate your message, increasing its likelihood of being retweeted.
Another excellent option is to update your pinned tweet daily. Doing this demonstrates to your audience that you're continually providing them with quality content and responding to their inquiries.
For instance, you can share a case study or client testimonial on a pinned tweet. Doing so will demonstrate your concern for their business and boost their confidence in your abilities to assist them.
You can pin a tweet to your profile from either the web or mobile app. To do this, tap on the three dots next to your tweet and choose "Pin to Profile." Alternatively, on Twitter's web version, you simply scroll down to the bottom of your timeline and select "Tweets."
4. Create threads.
Threads on Twitter are an excellent way to generate engagement and get your followers talking about you. Additionally, they demonstrate that you're willing to be open and honest with them.
Start a thread by crafting your tweet and clicking the "+" icon in the lower-right corner. Write another tweet and repeat it until you have created your thread. Finally, select "Tweet All" to publish it.
The key to creating a successful thread is keeping your readers engaged throughout. You can do this by including various media with each post, such as gifs, images, videos, or polls.
Create threads that build suspense to keep your followers intrigued and eager for what comes next. You can do this by including some surprises in each tweet.
One of the best ways to reach your target audience is by creating a list of topics they are likely interested in. This could range from your top projects, companies, recipes, or current endeavors that you want your followers to know about.
Listicle threads can also be used to provide business tips and advice that will assist your followers in growing their businesses. This type of content is much more engaging, helping you stand out from other brands.
To come up with ideas for your own threads, try following five to ten online communities related to the topic you want to write about. Then dedicate half an hour a day to listening for explicit problems and struggles in those spaces. After you've identified some key questions, start crafting posts that answer them succinctly and clearly.
5. Ask for followers.
One of the best ways to expand your Twitter following is by actively seeking followers. Doing this will boost your visibility on the platform and allow you to build relationships with potential customers.
You can achieve this by pinging your best tweets to the top of your profile, creating threads with relevant topics, and sending direct messages. This strategy is effective and will leave a positive impression on visitors to your profile - making them much more likely to follow you.
Another effective way to gain followers on Twitter is by retweeting content from other accounts. Doing this will bolster your profile's authority and demonstrate that you are a reliable source of information.
Furthermore, Twitter provides a great opportunity to network with those who share your values and interests. As an example, nonprofits can tweet about events they attend and their experiences there.
This can also be applied to virtual events, like webinars. Share your breakthrough moments, lessons learned, and takeaways with others in the room.
Use hashtags to locate relevant conversations and engage with them. Hashtags are an invaluable marketing tool that helps build your brand and reach new audiences but limit them to no more than three tweets at a time.
To effectively grow your Twitter account, start with a small following and gradually increase it organically. This strategy is much better than spending money on followers who may not engage with your content and may even get deleted by Twitter.
To quickly grow your Twitter account, utilize the tips shared above to optimize your profile, engage with your audience, and establish a routine you can stick to. Doing this will save time from wasting it on bots or buying followers; instead, build an authentic community of real people who will invest in your business through purchases and other forms of support.